Thank You God for carrying me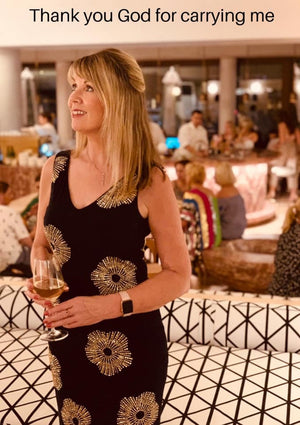 Thank you God for carrying me
This week when the journey felt just too deep 
You swooped down and lifted me on strong safe wings 
High above it all, until again my heart sings.
The following message has just downloaded from God's heart, to my heart, for you:
God IS so faithful, I want to remind you that for I believe that there are many of you feeling as I did this past week, you find yourself struggling with a battle you just can't fight. 
I want to reassure you that you are not alone, it is not too late, you haven't missed it and you haven't failed, even if you feel you have, all those lies are not true. Let's soar up high now and see from God's perspective. 
For God speaks truth over you, and I declare in His mighty name that you are a winner not a loser, above and not beneath, you will live and not die, Gods' promises to you He with you will fulfil, in HIS perfect time and in His way, for He will be faithful to complete the good work He began in you.
So please be encouraged my precious family and friends, if you can relate to this then press pause if you can, be still and welcome Gods presence, then wait on Him as His peace floods you anew.
Now perhaps write everything down, be it broken dreams, worries, cares, sicknesses, things way outside of your control, then hand it all over to the one who created you and who loves you so much, God. Every part of your life is so perfectly safe and your future assured in His loving strong care. 
I want to encourage you also to forgive those God may bring to mind who have hurt or offended you in any way, forgive, set it free and let it go, then forgive your own self, one of my own weak areas is being too hard on myself and I know that is not from my loving God, I am far better with recognising it now when it tries to sneak in than I use to be thankfully.
I'm here to remind you that you CAN trust Him with it all, with your everything, oh how very much He cares and oh what a wonderful future awaits. Yes God who saved the best wine until last, has saved your best days also, they're not behind you they still await you!!, just you wait, you'll see. 
I'm so grateful that we are family from all around the world now, linked together by God and with God, isn't He wonderful.  Let's continue to pray for one another, for together we are so strong. 
Love Mandie x
---
---
1 Response
Leave a comment
Comments will be approved before showing up.